print this article
News Site in a Box
Related: From Yoast, "11 Top WordPress Plugins Every Blog Should Have"
From 10000Words.net, "Six must-have WordPress plugins for newsrooms"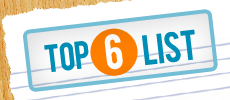 (Image from 10000words.net)
Quick, easy and powerful web publishing
So you want to be a web publisher? Thankfully, today's technology makes it easy for anyone to jump in and produce a content website with a professional look and performance.
There are other sections of this site that detail how to build and host a website the "old-fashioned way." But if you are planning to build a news or content site that will be updated frequently, building a static site is probably the wrong way to go. You need dynamic web technology, which means you create content in a database, and then the website pulls from it to update the pages. While this sounds complicated (and until a few years ago, it was), there are a multitude of web services and open-source technology that make this even easier than building and publishing a site the old way. (To learn more about the difference between static and dynamic websites, visit the Wikipedia entry on websites.)
How to build a simple website using free services
There are dozens, yes dozens, of free website builders available today. Some have been around for years, others are new to the game bringing new, innovative approaches.
Following is a look at some of the leading build-a-site applications that independent publishers should consider. These are tailored to publishers who need a simple solution and don't plan to publish new content more than a few times each day. The biggest questions to answer before analyzing these services are:
Do I want my own domain name? (See section on Domain Names)
Do I want a customized design? If so, do I have the skills to play with the code (or know someone who does)? (See section on HTML and CSS)
Are the pages optimized for search engines so I can build traffic? (See wikipedia entry on SEO)
Am I trying to create a publishing business? Am I hoping to sell ads or products to produce revenue?
Enhance your site with advanced features
New technologies for online publishing that have specific application to publishing a content website abound. Below are some of the best options, most of which are free and easy to use, so you can take your site to the next level.
Use a blog system like Wordpress to power your news site
Over the past few years, an alignment of stars has led many news sites of all sizes to switch from a traditional content management system to a blog platform like Wordpress. The two forces at work: rapid development from the Wordpress community that has grown the back-end framework from a simple blog system to a powerful CMS (content management system), and online news publishers' collective need to have more flexible, social news sites that are more than just static, digital representations of an old print model.
Choosing a full-powered, open-source CMS for your news site
A content management system (CMS) is used to create, edit, manage, and publish content in a consistently organized fashion. A CMS is frequently used for storing, controlling and publishing a variety of different types of content, including news articles, operators' manuals, technical manuals, sales guides, and marketing brochures. The content managed may include text, photographs, audio files, video files, electronic documents, and user-generated web content like comments and ratings.
> READ NEXT ARTICLE: Choosing a full-powered, open-source CMS for your news site